10 on Tuesday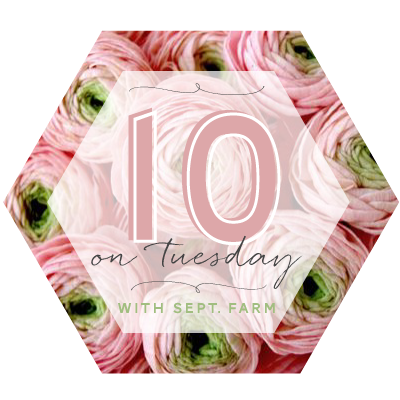 10 Younique Products that I love!
1. 3D+ Fiber Lashes ya'll I am obsessed with this Mascara!! It honestly makes you look like you have False eye lashes on! It is truly amazing! You apply it in 3 Easy Steps. Gel. Fiber. Gel. Boom! You get these results!!
2. Moodstruck Addiction Palettes! Ya'll these palettes are amazing! Palette 1: the Naturals (aka warm shades with peach and brown) Palettes, Palette 2: Smokey Eyes (aka cool with shades of black and silver) and Palette 3: The Pinks and Purples: (aka Cool shades with Pink and Purple)
3. Lucrative Lip Gloss: What's not to love about a creamy lip gloss that isn't sticky and comes in 10 amazing colors!? It even has a mirror on the side for easy application on the go!
4. Moodstruck Opulance Lipstick: I am Obsessed. The colors we have are fabulous! I currently have: Upscale, Well-to-do, Stinkin Rich, and Loaded.
6. Beachfront Bronzer: Who doesn't love a natural, HEALTHY, sun-kissed look?! I absolutely love Bronzer, but have always been so nervous to wear it, because wasn't quite sure how to apply it!
7. Splurge Cream Shadow: Splurge cream shadow is everyone's best friend, even if you are a beginner! It is so easy to apply, doesn't flake or get cakey and it last all day long! Wear one color alone or experiment with several colors combined! Go ahead. Treat yourself like royalty every day. You deserve to Splurge!
8. Moodstruck Minerals Pigment Powder: First, let me tell you about our Moodstruck Mineral Eye Pigments! A little bit of this stuff goes such a long way, and lasts all day!! I can't leave the house without it! Whether I'm just going to the store, and apply a light dust covering, or a night out on the town, and really want to make my eyes pop! Our Eye Pigments come in so many great shades, there is bound to be the perfect color for you!
9. Refreshed Rose Water: One of my ALL time favorite Younique products is the Rose Water! What does this stuff NOT do?! If you asked me what is one Younique product you HAVE to HAVE, I would tell you our Rose Water (besides our awesome 3D+ Mascara!)
10. Moodstruck Minerals Pressed Blusher: blusher! Who doesn't love perfect rosy cheeks?! Super simple and quick to apply. But also be careful how you apply. I have always been taught to smile, but have recently been told not too! You do not want your cheeks to look droopy when you're done smiling, so simply apply to the tops of your cheeks, with a straight face! With 5 different shades to choose from, and 5 shades that last ALL day without fading, let's find the perfect shade for you!!
If you have any questions about any of these Products! Email me: ErinsLashEssentials@gmail.com or if you are ready to try one of some of these products. Go to this Link.
Xoxo, Erin